14 Qurkies Blocks

Qurkies are compatible with the original Duplo® and unlocks new playing levels. Build a catamaran in the bath!

€ 23,95

14 Qurkies Blocks with Name

Personalise Qurkies with a name printed on it. An ideal maternity gift! The Qurkies will become a challenging puzzle.

€ 23,95

42 Qurkies Blocks

Cork is an amazing CO2 sponge. It leaves no production waste and is fully recyclable.

€ 52,95

with storage net

84 Qurkies Blocks

Ever stepped on a plastic block? That %&# hurts! Qurkies are safe and soft.

€ 89,95

7 Qurkies Blocks Puzzle

Mr Qurkie will introduce Qurkies to you in our smallest package with a playful puzzle.

€ 12,95

with storage net

18 Wedgies Blocks

Wedgies build tall towers, but be careful! The angled side needs the right balance.

€ 52,95

Qurkies Keychain

Never lose your keys again with this fine keychain. Even on the water, cork is your best friend because it floats immensely.

€ 6,95

Promo projects

​Qurkies are the perfect promo article for sustainable companies or special projects. Contact us for details.
---
Free shipping in NL
---
Qurkies | Eco toy blocks made of cork
Toy bricks made of cork... that is Qurkies. Fully
natural
and sustainable
. Qurkies are firm but yet
soft.
They don't hurt your
feet
and they make
no noise
. Qurkies are compatible with
original Duplo®
and can be
personalised
. That's why Qurkies are the perfect
eco friendly
gift.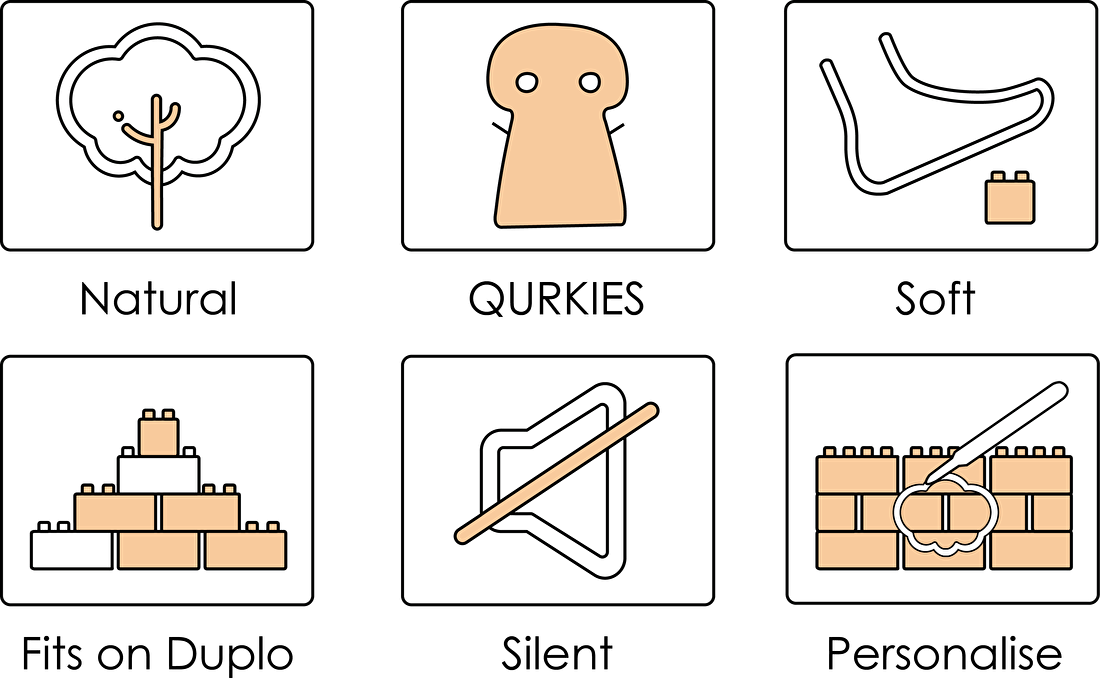 ---